Gestamp Washington Uk - Apprenticeships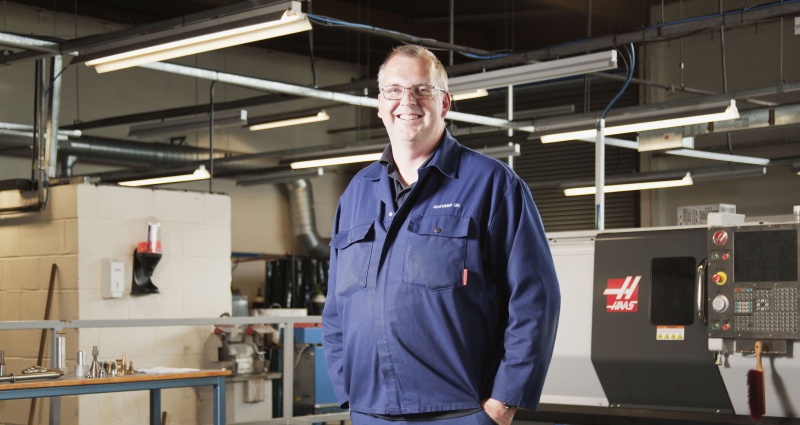 Gestamp Washington UK is part of the Gestamp Group, an international organisation specialising in the design, development and manufacture of metal automotive components.
The Group develops innovatively designed products to achieve increasingly safer and lighter vehicles, thereby reducing energy consumption and environmental impact.
Gestamp Washington UK has been running an apprenticeship programme with Seta for a number of years, and the company takes on several apprentices each year.
Apprentices train with Seta for six months and then start on site at Gestamp Washington UK – their training lasts for four years in total, with one day a week spent at Seta on day-release, following the initial six months.
When they have completed the programme, the apprentice will be awarded an HNC qualification.
They then have the option to train for another year to gain an HND qualification, which will be funded by Gestamp, and help them to hone their skills even further.
One their training is completed, apprentices can progress to become maintenance technicians, or with the HND qualification, move into an engineering role: a recent Seta-trained apprentice, for instance, is now Gestamp Washington UK's Controls Engineer.
Les Baldwin, senior day shift technician, Gestamp Washington UK:
"The training and education our apprentices receive at Seta is first class and adds to the practical experience they are getting through working in the machine shop. At Seta, they learn the basic skills and we develop them further: you can't beat the practicality of the shop floor, working with other people and developing communication skills.
"Someone from Seta comes in to check on the apprentices every fortnight and make sure that the training is going according to plan: this eases the apprenticeship process as it means I am supported in overseeing the apprentices, rather than having to manage them too closely.
"In addition, compared to other apprenticeship providers in the region, Seta provides a more flexible programme; its training is in-line with our own methods of working at Gestamp, and the fact that our apprentices train with Seta for six months, rather than a full year as can be the case with other providers, is much more convenient for us.
"The apprentices who have been trained at Seta are of a very high calibre: they are very motivated but also have a good grounding and technical background. Obviously, there are certain things you have to show them but they already have basics to start with.
"Seta provides a vital service, as the number of technicians is extremely limited and organisations like Seta help to develop and promote technical skills and create an interest in engineering.
"From a personal perspective, it's great to be able to help someone get up the ladder by offering them an apprenticeship, and the apprentices we take on bring that extra level of enthusiasm – and are keen to make a difference."