Joe Diamond, Apprentice And Former Study Programme Trainee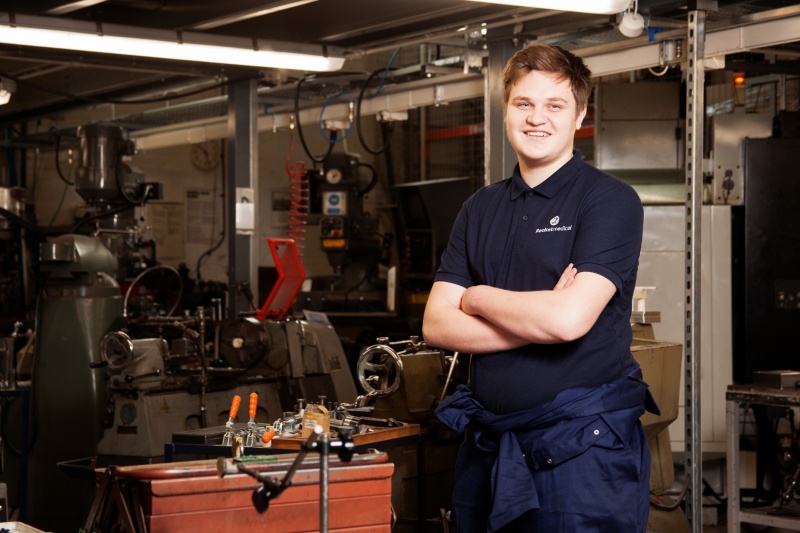 Rocket Medical is an award-winning designer and manufacturer of single use medical devices for key clinical areas including chest drainage, ascites drainage, reproductive medicine, obstetrics and diagnostic medicine. Its factory in Washington, Tyne and Wear, offers services including complex injection moulding, large and small bore extrusion and fine detail assembly and finishing.
Joe Diamond, from Gateshead, completed a Study Programme with Seta in October 2015 and is now undertaking a Multi-Skilled Machining apprenticeship through Seta with Rocket Medical.
Seta's five month engineering Study Programmes support young people – who would like to secure apprenticeships - in launching their careers. They provide hands-on training, prepare students for the workplace and aim to help them progress into apprenticeships and employment.
Funded by the Government, Study Programmes are available to 16 to 19-year-olds.
Joe Diamond, apprentice, Rocket Medical Ltd
"During the Study Programme I spent most of my time learning in Seta's workshops, rather than the classroom and this helped me to gain the skills I am now using in my work at Rocket Medical.
"The standard of teaching at Seta is very good and the staff have a lot of experience, having worked across a range of trades.
"Because of the Study Programme, I felt that I was able to start mapping out my career and I would recommend taking it if you haven't been able to get on an apprenticeship, as employers will have more confidence in you."