Meet the team
Our highly experienced staff have vast industry knowledge, and we have been playing a key role in developing and transforming workforces in the North East and beyond for more than 40 years.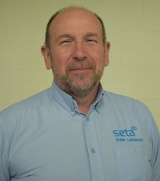 Robin joined Seta as CEO in January 2014. He has a real passion for Engineering and Education. Robin's early career was in engineering design and new product development, later setting up a small business that developed bespoke computer aided design (CAD) software. He has had academic roles at both Durham and Newcastle Universities. At Newcastle University Robin spearheaded the development of the University's commercial offerings, and as Director of Newcastle University Ventures was responsible for setting up a number of University spin-out companies.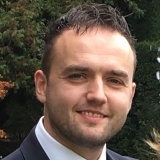 David is an experienced time served Toolmaker who did his own apprentice training with Seta. He has worked in various Toolrooms and sub contract machine shops including Perlos, Delta precision and Kail. David originally joined Seta as a training instructor and assessor. He is now the Centre Manager with responsibility for co-ordinating training within the centre. He is also lead internal verifier for Seta's awarding bodies. David has attained a NEBOSH Diploma in Occupational Health and Safety.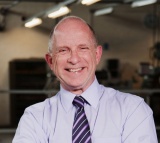 David has 30 years' experience in manufacturing, working at senior managerial level in the electrical, electronics, hi-tech glass and food and drink sectors. He has also spent seven years in the public sector, working in education and workforce development. David is Seta's primary contact with employers and customers to identify their workforce development needs.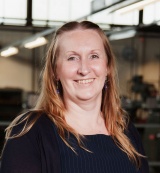 Alison's responsibilities at Seta include all company financial matters, and the administration and monitoring of apprentices on programme. Alison has over 30 years' experience of working in administration roles, based mainly in the engineering sector.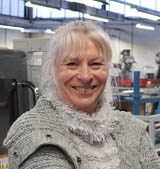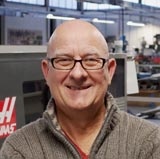 Cliff has worked in the engineering sector for 47 years. After serving his time as an electrician at Filtrona he then spent many years at Dunlop Tyres, progressing through the ranks to his final role as Site Electrical Maintenance Manager. Cliff is passionate about engineering and is determined to give something back to the industry through his current role at Seta, where he is responsible for monitoring, assisting and assessing apprentices in the workplace.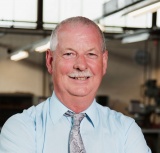 Ian has more than 43 years of experience in the engineering sector, having served his apprenticeship with T.S Fosters and Sons and going on to work for the firm for 17 years. He also worked in the tool room at David Brown Radicon for ten years and since joining Seta, has specialised in assessment and verification.
Carl has 23 years of experience in engineering, working in different fields of toolmaking including press tools, injection mould tools, metal spinning tools and sub contract machining. His industry experience includes Grorud Engineering, Perlos/Medifiq, Tanfield Metal Spinners and Precision 2000.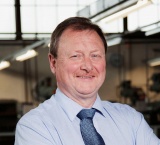 Dave has 37 years' experience in the Electrical/Instrumentation field, he been involved in a vast range of areas from Petro/Chemical to the car industry. He also worked at SMC Pneumatics for 12 years, as a Technical trainer covering Pneumatics, Electro-Pneumatics and PLC courses to industry in the UK. Dave is now involved in Inspection & Testing, Mechatronics and delivering courses to meet local industry's needs.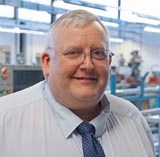 Phil has over 20 years experience in the electronic servicing and repair field, working in the education, private, and voluntary sectors. In addition he has over 15 years experience in lecturing in a wide range of subjects from City and Guilds, EAL and BTEC etc, from Level 2 up to and including HNC/D and foundation degree.