Danielle Nesbitt - Apprentice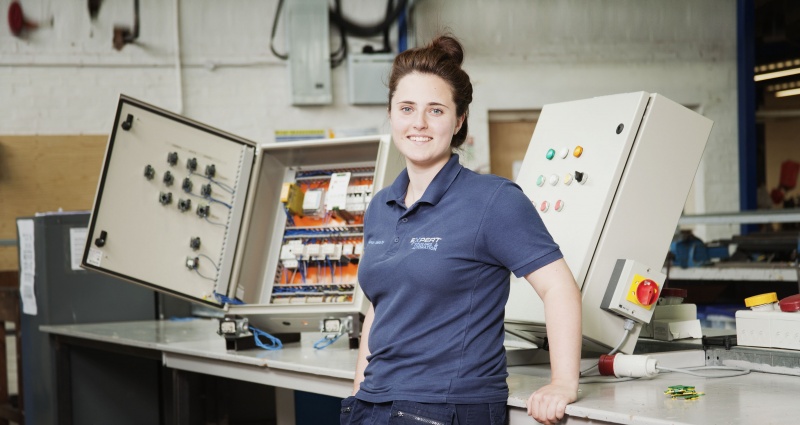 Expert Tooling and Automation Ltd is the UK's largest automation systems builder and is highly respected in the fields of assembly tooling, special purpose machines and automation products.
The company, which has UK sites in Coventry and Washington, Tyne and Wear, serves the automotive, aerospace, machine tool and transport industries.
Danielle Nesbitt started an apprenticeship through Seta at the firm's Washington site in September 2013 and is being trained in both electrical and mechanical engineering.
Danielle Nesbitt, apprentice, Expert Tooling and Automation Ltd:
"My dad and grandad both had good careers in engineering, and I wanted to follow in their footsteps. It's a growing trade and I'm especially interested in electrical engineering. In the future I would like to take a degree and learn software design and commissioning.
"At Seta, I've been learning a great deal at 'ground level' and I find the kind of hands-on education I experience in Seta's workshops far more interesting than just being sat a desk.
"I've also been able to learn more about using different tools and see at first-hand what it's like to work in an engineering environment. Being able to shadow engineers as they go about their work has been particularly useful.
"I would recommend taking an apprenticeship through Seta to anyone: you receive good quality training and the instructors help you a lot. And as a girl, I wasn't treated any differently.
"Seta sets you up for a career in engineering."