18th Edition IET Wiring Regulations (BS7671:18)
Course ID: 101 Duration: 4 days
ABOUT THIS COURSE
This course is regarded as essential for those who are involved in, or supervise electrical work such as electrical maintenance, control or instrumentation. The course is designed to provide candidates with the necessary knowledge to successfully complete the City & Guilds 2382-18 examination. This course will include the use of City and Guilds/NICEIC approved training material. Seta has a very high success rate of delegates achieving this qualification.
New 18th Edition Course
This is the latest City & Guilds 2382-18 course, relating to the new IET 18th edition wiring regulations which are effective from 1 July 2018. On completion, individuals will be fully conversant with the format, content and application of the Requirements for Electrical Installations BS 7671: 2018 – 'The Blue Book.'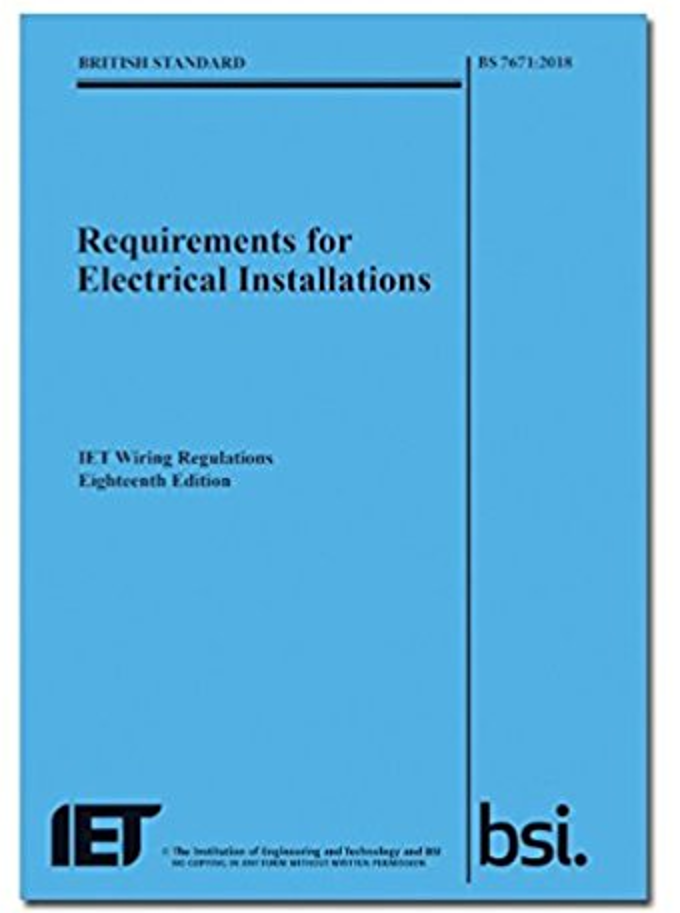 CONTENT
Key Topics:
Definitions
Additions to the scope of BS 7671
Changes to the disconnection times for certain circuits
Further requirements for circuit protection in domestic dwellings
Considerations for Arc Fault Detection in many installations
Supporting of wiring systems
Scope, object and fundamental requirements for safety
Assessment of general characteristics
Selection and erection of equipment
Inspection and testing procedures
Special installations or locations
Appendice
QUALIFICATION GAINED
Successful completion leads to: City & Guilds 2382-18. This is a level 3 Award in the Requirements for Electrical Installations (BS761:2018) The on-line examination will be held on the afternoon of the final day, results are normally available immediately.
REQUIREMENTS
Ideally, participants should have an understanding of electrical principles together with an appreciation of electrical installation work practice.
TERMS AND CONDITIONS
For our full course terms and conditions click here.
COURSE DATES