Engineering Visit Makes A Real Difference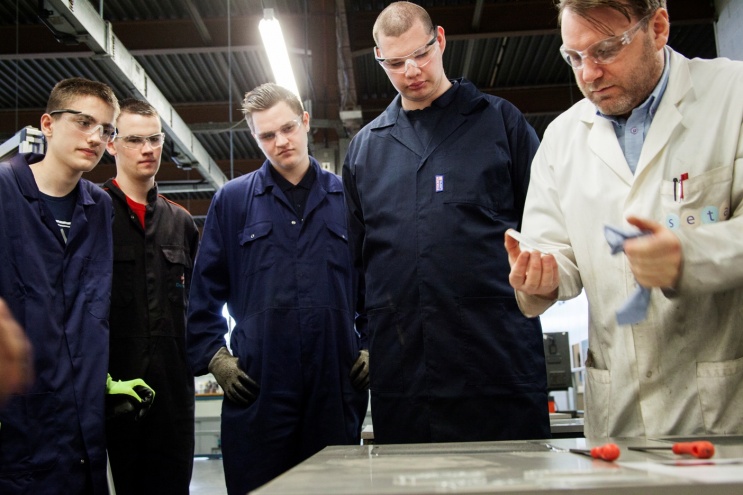 Pupils from a Consett school gained a valuable taste of engineering life last week, thanks to a visit to our workshops.
Students from Villa Real School – a mixed day school for pupils who have severe, profound, medical and complex learning difficulties – were able to work alongside Seta's instructors and apprentices at the visit, held last month.
The Key Stage 4 and Key Stage 5 pupils assisted with the design and manufacture of aluminium school nameplates in Seta's workshops, and gained experience of using engineering equipment such as bench tools and CNC machines.
The visit was designed to help the pupils use problem solving skills, develop self-confidence and social skills, enhance their team working abilities and learn about the manufacturing process. It followed a similar event held last year, during which pupils from the school worked with Seta apprentices to produce wine racks, bottle holders and fruit dishes made from recycled horse shoes. Villa Real School is developing a partnership with Seta with the aim of holding similar work experience events every year.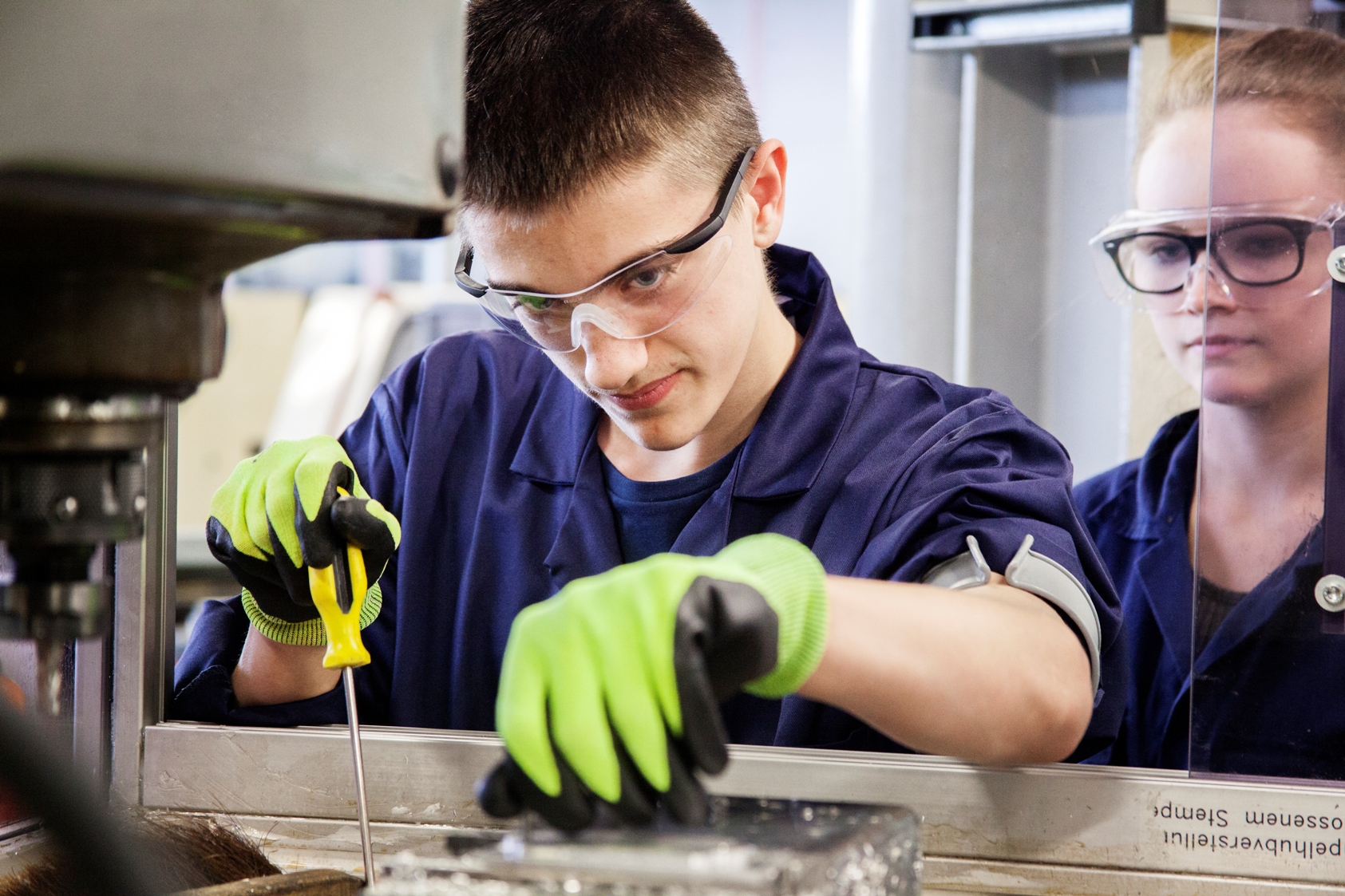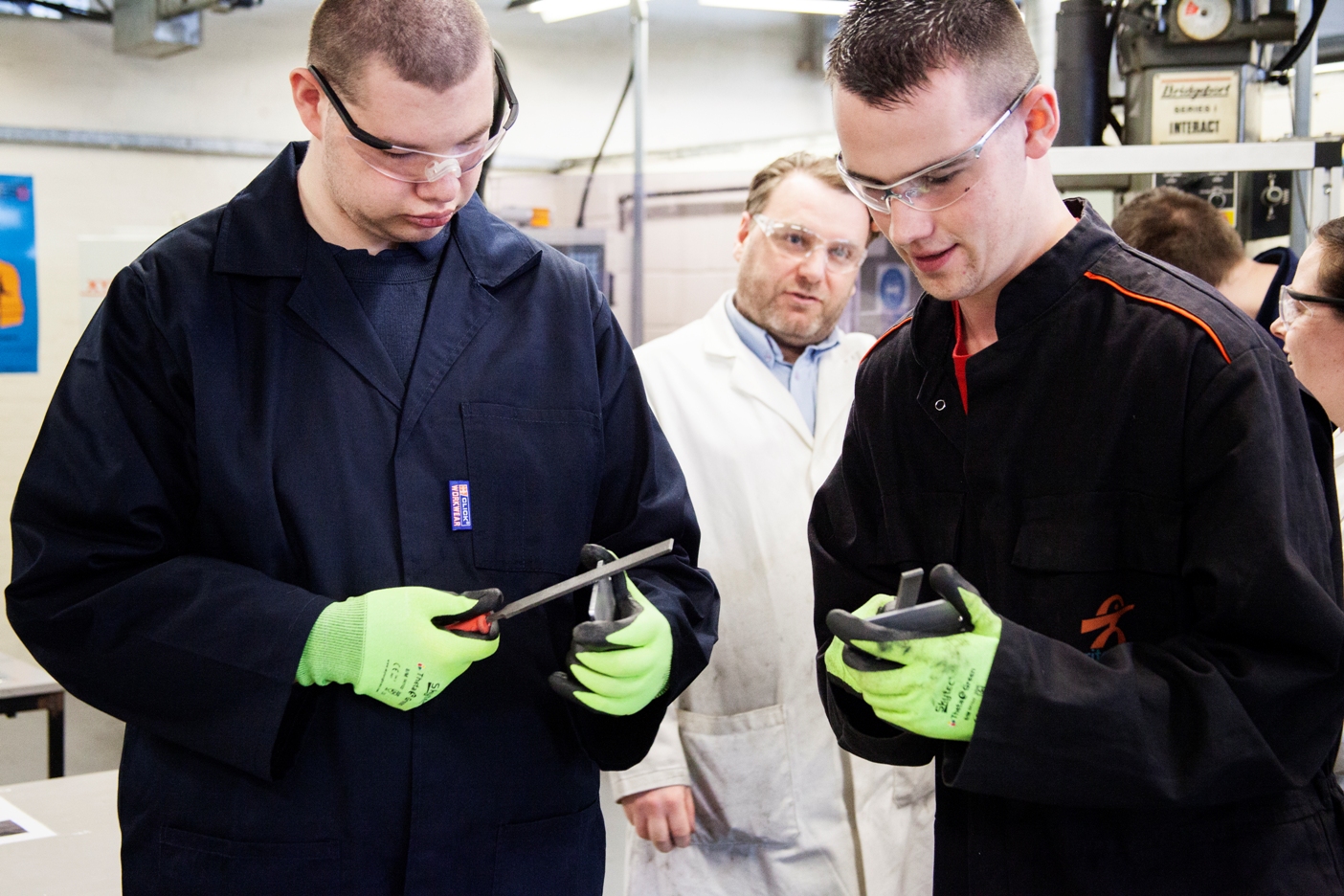 Jill Hope, higher level teaching assistant at Villa Real School, said: "It is important for our pupils to experience what it is like in a workplace and to develop and learn skills which they can take with them beyond their school years.
"For some, however, visiting Seta may well be their only opportunity to experience a real workplace, so this experience will be taken away with them and remembered for a long time.
"Both Seta's staff and apprentices demonstrate an excellent level of disability awareness and take an active interest in Villa Real School's pupils, ensuring they are working to their maximum potential."
Pauline James, deputy head teacher at Villa Real School, said: "Working in partnership with Seta is the opportunity we have been waiting for. Our pupils need practical, hands on experience of the world of work and through this partnership this has been achieved. Our students have really enjoyed their visits and have a great sense of achievement when they return to school."
Robin Lockwood, chief executive of Seta, added: "We were delighted to host the pupils from Villa Real School and help them to gain an insight into engineering. We have a strong commitment to supporting our local community and engaging with schools throughout the North East. Visits like this enable us to share our expertise and help young people to learn about engineering in a 'hands on' way.
"All of the staff and apprentices at Seta greatly valued the experience of working with the pupils, and we're looking forward to hosting further visits from Villa Real School in the future."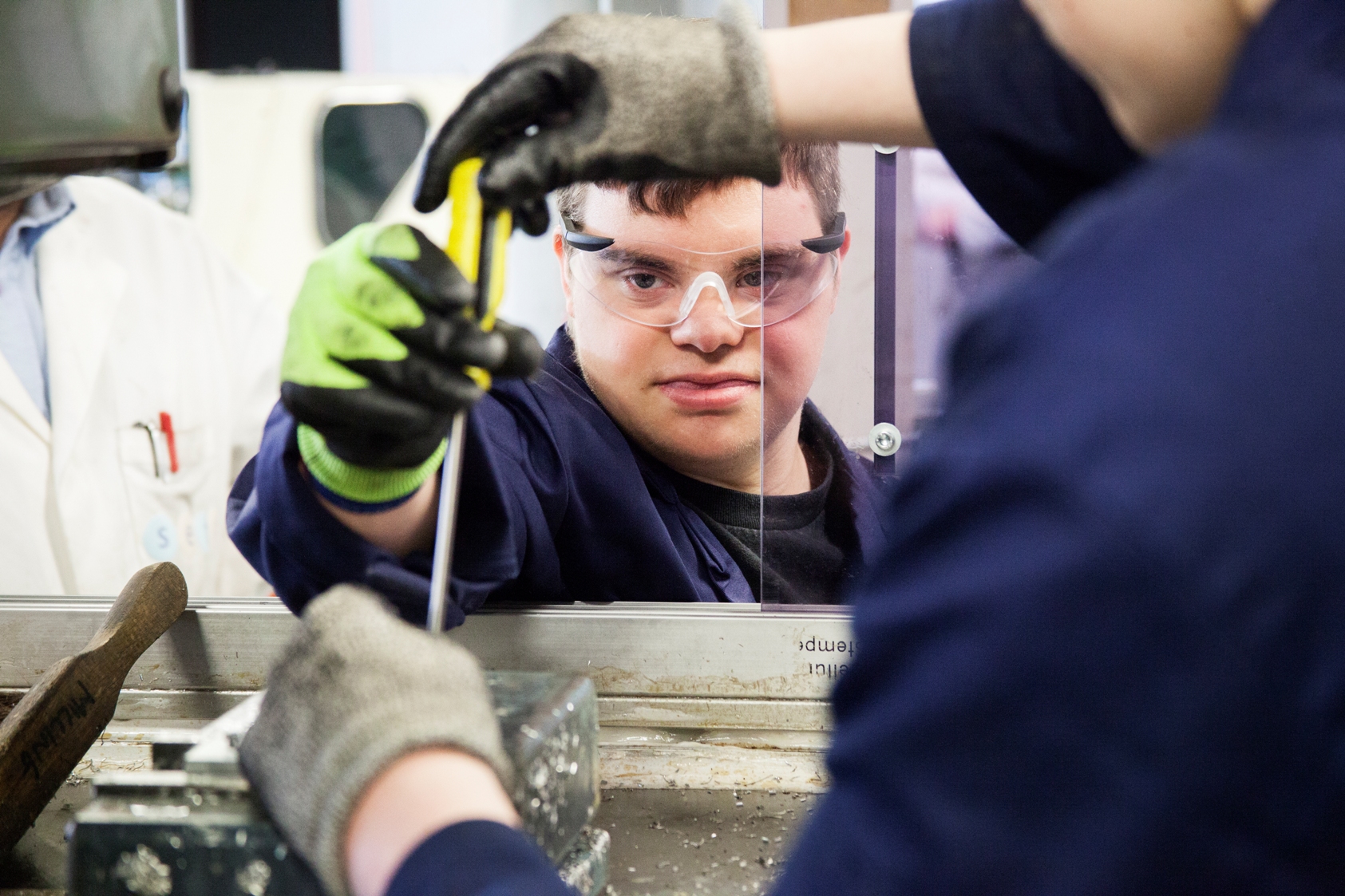 Pictures: Top, Left to right: Nikki Halfpenny (Villa Real School), Jamie Coxon, Michael Rochester and Christopher Adams (pupils at Villa Real School), Carl Hope (training instructor, Seta) and Jill Hope (Villa Real School).
Middle Left: Left to right: Jamie Coxon (pupil at Villa Real School) and Kaylee Mcnally (apprentice).
Middle Right: Left to right: Christopher Adams (pupil at Villa Real School) and Declan Wood (apprentice).
Bottom: Michael Rochester (pupil at Villa Real School).