Seta Expands Training Provision With Move Into Hnc And Hnd Delivery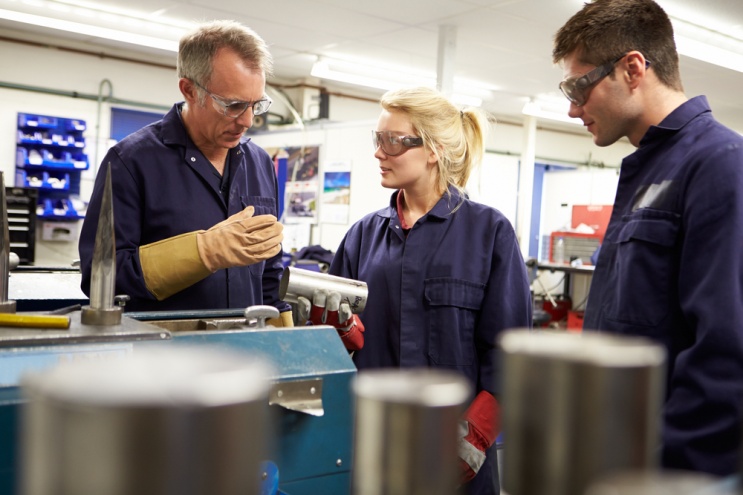 Seta is set to provide more training opportunities for budding engineers, following the announcement that it will now be delivering BTEC Higher National Certificates/Diplomas in General Engineering.
We are now offering the BTEC Level 4 HNC Diploma in General Engineering and BTEC Level 5 HND Diploma in General Engineering: these nationally-recognised programmes aim to develop transferable personal and professional skills among students that meet the demands of the workplace, and their delivery by Seta has been designed in line with the needs of employers in the engineering, manufacturing and process industries.
Students who complete the HNC and HND programmes will be able to enter employment as an engineer or technician, or progress onto an Engineering BEng (Hons) Degree at a Higher Education Institution. They will also be able to progress on to either a Level 4 or Level 5 Foundation Degree or to the first or second year of a BEng (Hons) degree programme, depending on the match of units from the HNC or HND programme.
The launch of the HNC and HND programmes also provides a route to further progression for apprentices training at Seta, and will give engineers currently in employment the opportunity to develop their skills and technical knowledge.
The programmes will cover a variety of training tailored to the engineering sector, with study focused on technical work such as design, manufacture and maintenance.
The launch of HNC and HND programmes follows Seta's announcement last month that it had achieved the prestigious ISO 9001:2015 accreditation, awarded by the British Standards Institute (BSI). Seta was also recently accredited under the Certification Scheme for Welding Inspection Personnel (CSWIP).
Robin Lockwood, chief executive of Seta, said: "We are committed to playing our part in helping the region to close the engineering skills gap and by offering BTEC Higher National Certificate and Diplomas in General Engineering, we will be providing a higher level of vocational training to students who wish to progress into an engineering career.
"Our work with employers over more than 40 years has given us a real depth of experience in tailoring our training to the needs of businesses in the engineering sector, and we will be drawing on that expertise to prepare our HNC and HND students for industry, as well as helping engineers who are currently employed to further their professional development.
"Coming shortly after our accreditation to ISO 9001: 2015, the launch of HNC and HND programmes at Seta is another significant step in our development as a training provider that is focused on building a highly skilled and experienced workforce in the North East."
To find out more about the HNC and HND programmes, click here.