Skills Boost Helps Clear The Path For Young Engineers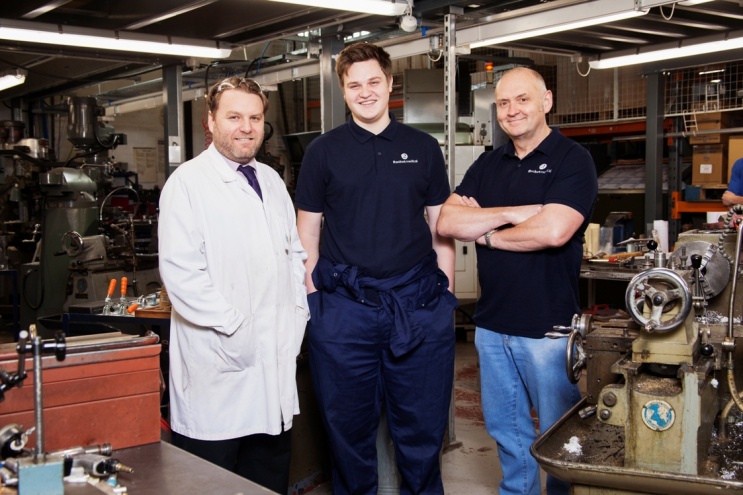 We have helped a group of students gain new skills and practical experience through our Study Programme, a Government-funded initiative which provides training for 16 to 19-year-olds.
Seta's five month engineering Study Programmes support young people - who have not been able to secure apprenticeships - in launching their careers. They provide hands-on training, prepare students for the workplace and aim to help them progress into apprenticeships and employment.
All of Seta's Study Programme students have now secured full apprenticeships with regional employers and we are currently recruiting for a new Study Programme, which will start in March this year.
Two of the successful students, Sonny Rowe and Matthew Fox, completed the Study Programme in January. The pair will start Multi-Skilled Maintenance Apprenticeships – run by Seta – at Sunderland-based Ellesmere Linen Hire Ltd this month, where they will be undertaking a wide range of engineering work.
Matthew Fox, from Sunderland, said: "When I first was unable to get an apprenticeship, I found out about the Study Programme and felt that it would help to give me the skills I needed. Seta's staff have a huge amount of experience and I've learned a lot – I would recommend it 100 per cent."
Sonny Rowe, also from Sunderland, added: "You're treated like an adult at Seta and the work is very hands-on, so you feel much better prepared for going into a job. It has provided me with an excellent grounding in electrical, machining and maintenance engineering."
Joe Diamond, from Gateshead, completed a Study Programme with Seta in October 2015 and is now undertaking a Multi-Skilled Machining apprenticeship through Seta with Washington-based Rocket Medical, an award-winning designer and manufacturer of single use medical devices.
Joe Diamond commented: "During the Study Programme I spent most of my time learning in Seta's workshops, rather than the classroom and this helped me to gain the skills I am now using in my work at Rocket Medical. And because of the Study Programme, I felt that I was able to start mapping out my career."
Robin Lockwood, chief executive of Seta, said: "Our Study Programmes represent an extremely effective way for 16 to 19-year-olds to progress their careers and get off to a flying start in engineering. They're also helping to bridge the skills gap, providing valuable experience to young people which can be taken into businesses.
"It can be difficult to secure an apprenticeship upon leaving school or college, but students like Matthew, Sonny and Joe show that undertaking a Study Programme is a route into industry, and a way of acquiring excellent practical experience before entering a real-life working environment.
"We'd urge anyone who wants to launch their engineering career, but hasn't yet secured an apprenticeship, to take up this opportunity."
Pictured above, left to right: Carl Hope, training instructor at Seta, Joe Diamond, multi-skilled machining apprentice at Rocket Medical and Michael Oliver, maintenance section head at Rocket Medical.